HÀ NỘI
—
The first Vovinam (Vietnamese martial art) Grand Prix was organised in Algeria on May 4-5.
It attracted a large number of martial artists from Vovinam clubs in Algiers city and neighbouring provinces.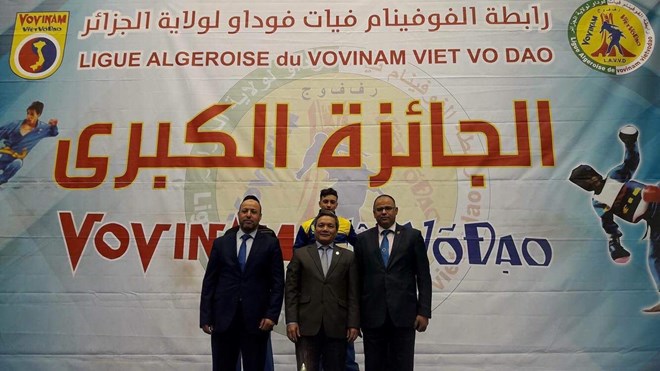 Thousands of spectators were present at the competition to cheer up the martial artists.
Addressing the award ceremony at the end of the event, Vietnamese ambassador to Algeria PhạmQuốcTrụ encouraged martial artists to promote the teaching and learning of the sport to spur the development of vovinam in Algeria as well as promote the relations between the two countries.
The event was sponsored by the Vietnamese Embassy and Vovinam Federation in Algeria. Introduced to Algeria in the 1970s, Vovinam has become popular and is now being practised by over 20,000 people across the African country.To date, Vovinam has been practised in more than 60 countries, with millions of learners from thousands of Vovinam clubs. — VNS