Take part in the Vovinam Việt Võ Đạo promotion, even if you don't practise Vovinam, by contributing to Vovinam World Map. To join the community, contribute and get ahead on the contributors' leaderboard, you have many options :
Add and/or modify address details.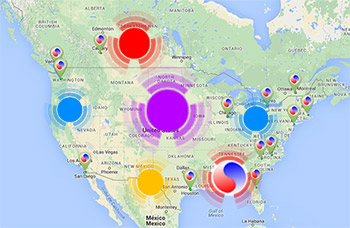 Do you know of any Vovinam club near you? Add them easily via the vovinam-vietvodao.com web site. If the Vovinam address location already exists on vovinam-vietvodao.com, you can still add missing details by clicking on "Update a Vovinam School".
Your additions or changes will be validated by our team.
Validate an address school/club Vovinam.
You can also inform us by email about the physical locations of the Vovinam Schools.