Actor Johnny Tri Nguyen said he will appeal a fine imposed by Ho Chi Minh City inspectors on his martial arts school for hosting an unsanctioned competition.
Actor Johnny Tri Nguyen has been fined for organizing an unregistered martial arts contest at his school in Ho Chi Minh City's Nha Be District. Photo: Bao Nghi
The Department of Culture and Sports recently ordered Lien Phong Martial Arts School to pay a fine of VND76 million (US$3,430), saying it organized the "2015 Martial Arts Championship" without official permission.
The actor told Thanh Nien that the fine was strict and he did not expect it.
He said the event was actually an internal examination for the school's students, to decide who can move to higher levels.
The school opens to help young people practice martial arts and stay healthy and does not operate for profits, he said.
He said he has sent his representative to file an appeal to the sports department, requesting a lenient measure.
Earlier on Septbber 20, police and sport inspectors raided the school in Nha Be District and stopped the event.
Inspectors said the contest had not been registered and the school did not follow safety regulations and did not have an ambulance on standby.
Lien Phong has around 100 students in two classes for adults and another for children.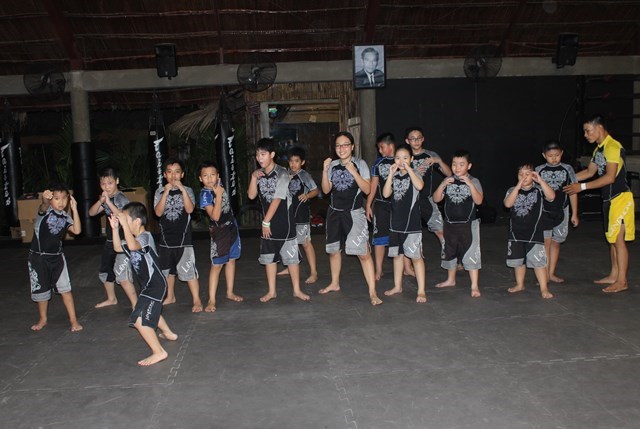 A file photo shows children practicing martial arts at Johnny Tri Nguyen's Lien Phong Martial Arts School in Ho Chi Minh City.