Hanoi (VNA) - Vietnam will take part in the fifth World Vovinam Championship scheduled to be held in India from August 2-5.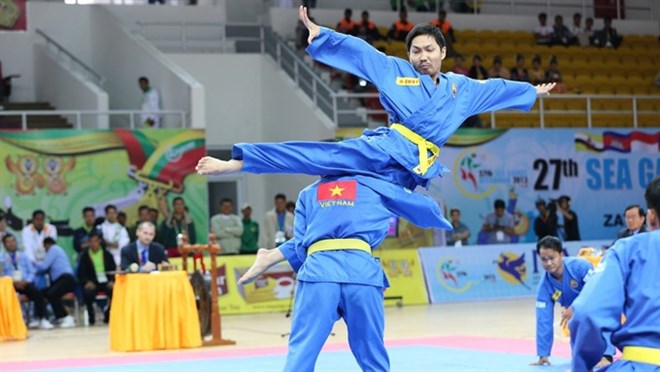 Vovinam is a Vietnamese martial art, including the use of hands, elbows, kicks, and escape and levering techniques. It is practiced with and without weapons.
The tournament will attract the participation of nearly 300 martial artists from 19 countries, competing for 43 sets of medals in performance and combat.
The event's motto is "participating and challenging are more important than medals. And above all, the event aims for friendship and good natured amiability in the world vovinam family".
More people in the world are interested in vovinam activities, especially after the success of the fourth world championship in Algeria two years ago and the fifth Asian Beach Games in Vietnam last year.
On August 2, the World Vovinam Federation meeting will also be held in India to elect a new chairman to replace Vietnamese chairman Nguyen Danh Thai who has finished his five-year term.-VNA
Source: http://english.vov.vn/sports/vietnam-to-take-part-in-world-vovinam-champs-355662.vov