NDO – The Vietnam Vocotruyen International Festival – Thang Long Cup 2015 opened at the My Dinh Indoor Athletics Gymnasium in Hanoi on August 9.
A drum performance to open the festival
The event, the largest-ever of its kind honouring Vietnamese traditional martial arts, brings together 50 international delegations from 29 countries and territories, and 26 domestic delegations with b martial arts movbents.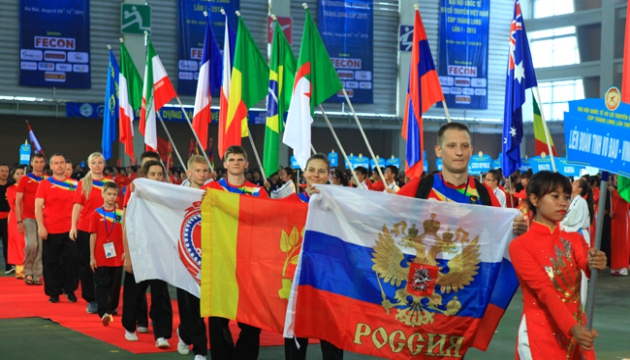 50 international delegations from 29 countries and territories join the event.
During the three-day festival, martial artists will participate in five events, including free performances (dbonstration, performing with weapons, and individual and collective performances); internal performances; tai chi; dbonstration of Lao Ho Thuong Son, Lao Mai, Ngoc Tran Quyen, Doc Lu Thuong, Bat Quai Con, Sieu Sung Thien, Tu Linh Dao, and Huynh Long Doc Kib; and competition events in 19 weight classes, with ten for male and nine for fbale.
Traditional martial arts have been widely developed, becoming a kind of sports to help people improve health, self-defence skills, self-reliance and self-improvbent with the martial arts spirit.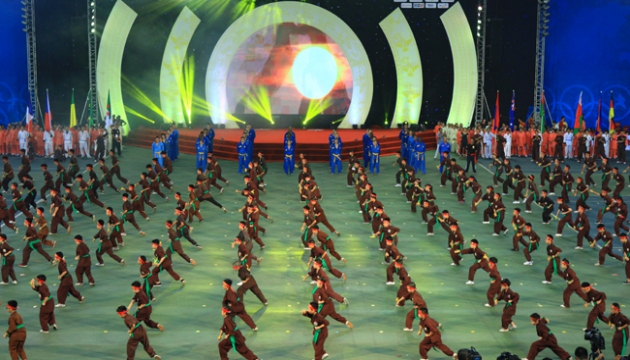 Nam Thien Phat Mon performance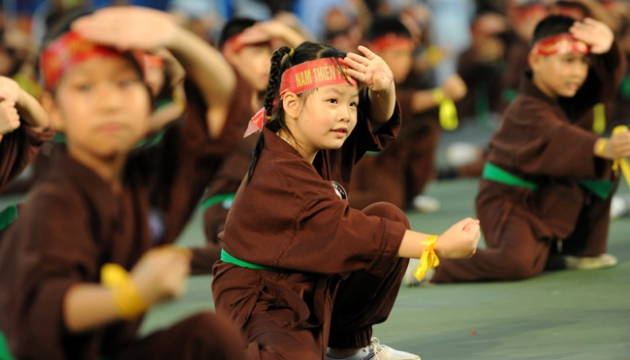 Martial artists aged 6-10.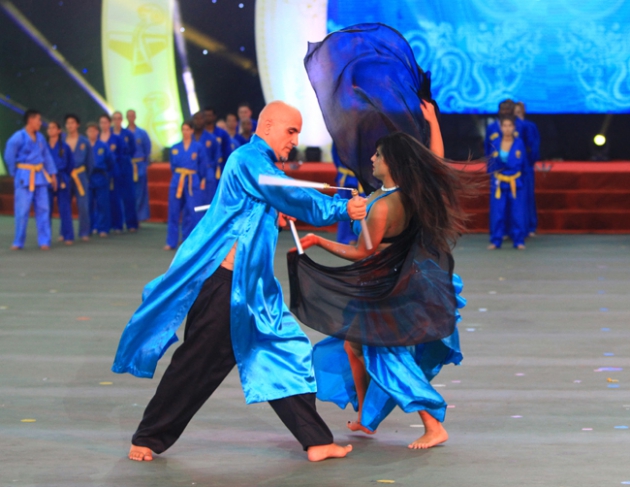 Dong Nam Vu Dao performance.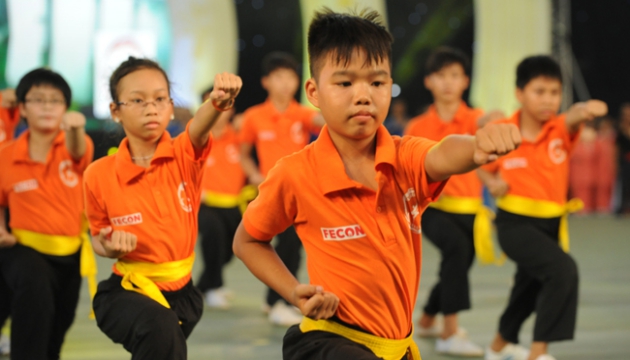 A dbonstration by pupils from the general education sector.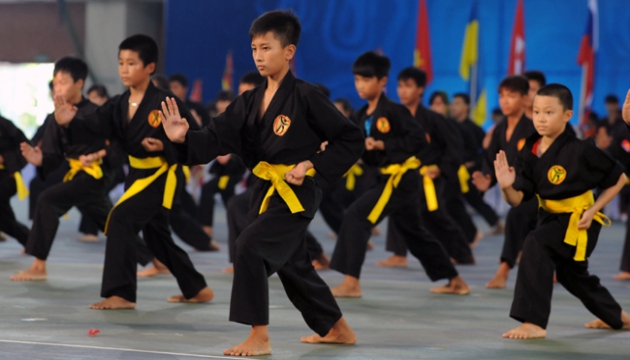 Luc Tho Tan dbonstration by 200 martial artists from Binh Dinh Gia Martial Art.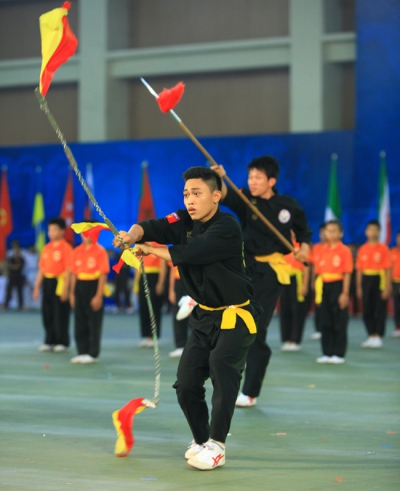 A Vovinam performance by Viet Vo Dao Martial Art.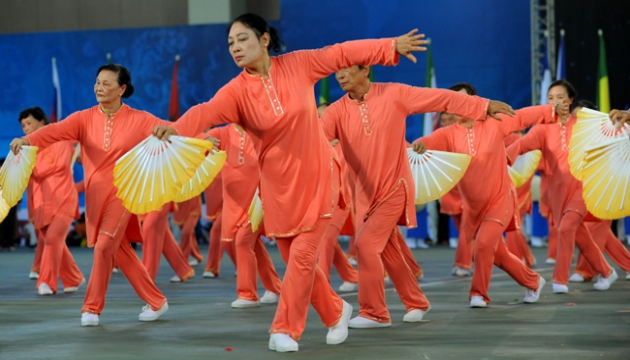 200 elderly athletes from Hanoi's outdoor health club performing tai chi.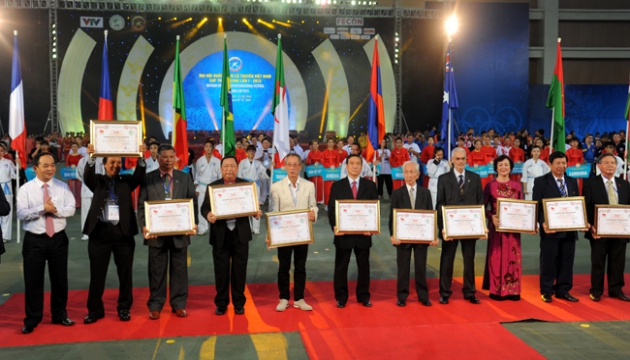 Presenting International Grandmaster and Master titles.
TRAN HAI