India and Vietnam have committed to further boost their defence and economic ties at their recent virtual joint commission meeting. Co-chaired by external affairs minister S Jaishankar and his Vietnamese counterpart Pham Binh Minh, the two sides also agreed to explore closer cooperation in emerging areas such as civil nuclear energy, marine science and space.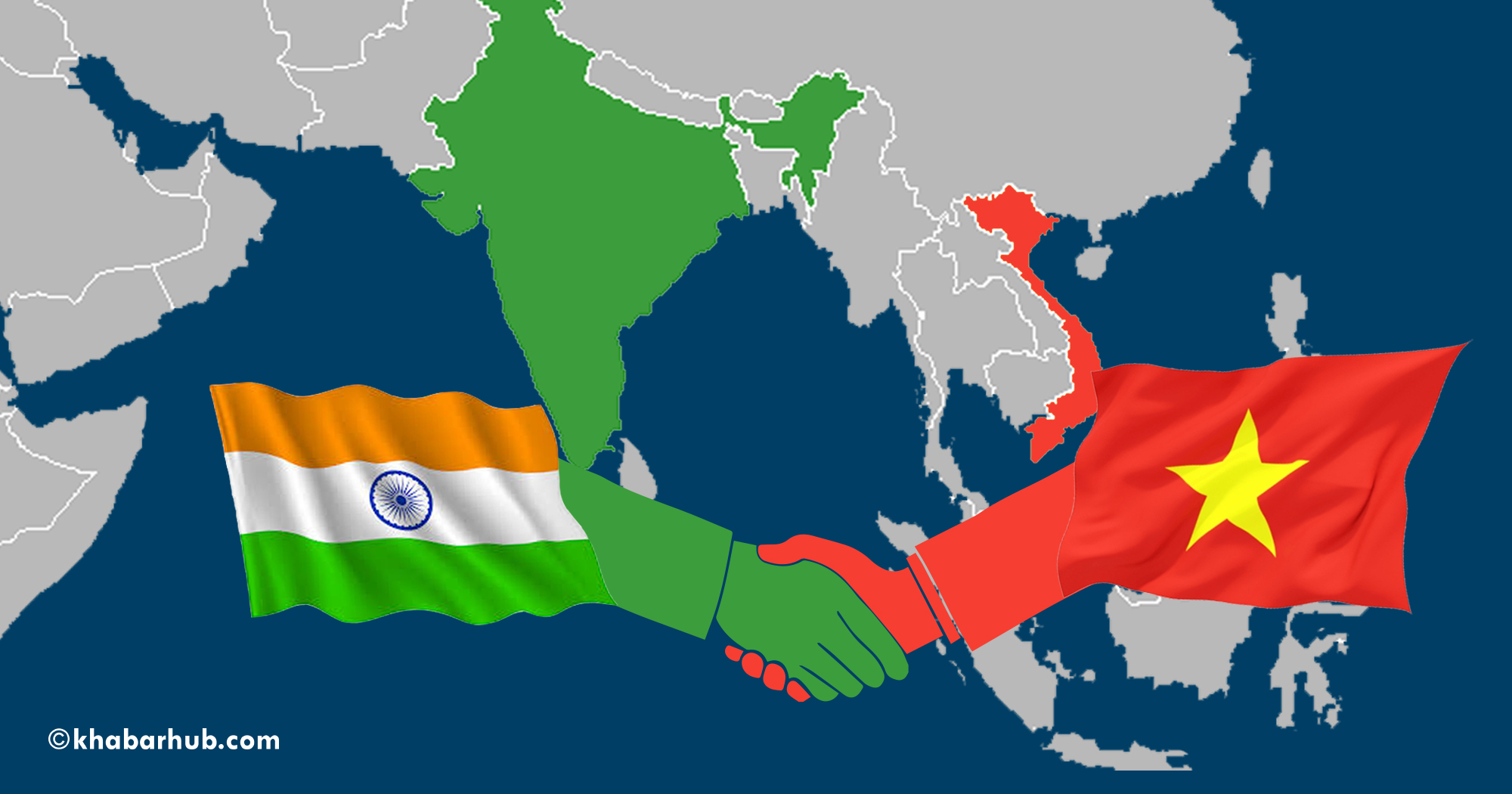 There is also an agreement to execute water resources projects in the Mekong delta region of Vietnam. But it is the coordination of the two countries on the Indo-Pacific that is most consequential today.
After all, China in recent months has increased its belligerence in the South China Sea where it has extensive maritime claims that are not based on international law. Simultaneously, China has aggressively intruded into Indian territory in eastern Ladakh with the Chinese PLA clashing with Indian soldiers and killing 20 of them in Galwan Valley in June. As I have explained in detail in my previous articles on the subject, China's recent aggressive turn is both part of a trend and a response to the Covid-19 situation. In a nutshell, the Chinese Communist Party has been increasingly assertive on the foreign policy front because it has to modify the basic social contract it has with the Chinese people and save the legitimacy of the party itself. For, Chinese leaders know that the meteoric economic growth that China saw in the previous decade is no longer sustainable due to the global economic outlook and local socio-economic factors such as rising Chinese labour costs. Additionally, the previous period of meteoric growth also engendered massive corruption in China, leading to multiple power centres within the party-state system, which in turn had started conversations on alternatives to the party-state system.
Therefore, the current Chinese leadership headed by Chinese President Xi Jinping has been trying to save the legitimacy of the Chinese Communist Party and reinforce its position as the sole authority in China by curbing dissent and alternative narratives both within and outside the party. Simultaneously, to make the Chinese people adapt to the new economic normal of less growth (essentially rewriting the previous social contract) it is pushing nationalism and a sense of China's preordained dominance in Asia. And in order to walk the talk, Beijing has to make good on its expansive territorial claims, be it in the South and East China Seas, or vis-à-vis Taiwan, Hong Kong and Indian territory. In fact, pressure on the Chinese leadership to act in this regard has only increased in the wake of Covid, which explains China's spurt in aggression in recent months.
This is where India, Vietnam and other countries concerned about China's aggressive behaviour need to coordinate. Vietnam is the current chair of Asean and has been most vocal in pushing back against China's aggressive tactics in the South China Sea. India, in the wake of the recent border standoff, is trying to raise the economic costs for Chinese companies doing business here. But China believes that it still retains the advantage because of the economic heft it has come to acquire. Its firm grip on global supply chains makes it very difficult for countries – particular those for whom China is a top trading partner, like many in the Asean group – to reorient their economic ties without facing some economic shocks of their own. Therefore, Beijing is betting that despite its bullying tactics, many of the countries that it is targeting won't actually be able to — or won't take the risk to – economically disentangle themselves for China. In India's case, China thinks that Indian consumers won't be able to hive themselves away from inexpensive or affordable Chinese goods – electronics, mobile phones, low-end manufactured goods, etc – in the absence of viable alternatives at the same price point. This is precisely why China is still insisting on cooperation with India despite the latest border fracas.
In such a scenario, countries like India and Vietnam must truly deepen their cooperation and not just see their partnership as a hedging strategy against China. As I have mentioned before, despite articulating a Look East Policy – now Act East Policy – years ago, there is still very little that Indians in general know about Asean nations. Very little news from the region is reported in Indian mainstream media, the politics and socio-economic dynamics of the region are unknown to the vast majority of Indian people, and only limited efforts have been made to highlight the historical linkages between India and that region.
So if countries like India and Vietnam are to ramp up their cooperation in the context of the current geopolitical situation, they have to think long term and really embrace each other. In fact, they have to go beyond trade numbers – India-Vietnam trade had grown to $13 billion before Covid hit – and defence ties. The two sides need to boost their public and cultural diplomacy to connect the ordinary people in both countries. There needs to be much greater exchange of tourists, students, yoga and vovinam instructors, chefs, fashion designers, farmers, language experts, etc. Only then will India and Vietnam transition from a relationship based on the geopolitical matrix to one based on qualitative, shared aspirations. China is sitting pretty precisely because such qualitative connections are yet to materialise between India and Asean members. And the absence of this makes convenience important for policymakers and boosts a transactional approach that favours China. Therefore, for genuine partnership between India and Vietnam – or for that matter between India and other Asean nations – boost people-to-people ties. This will serve as an effective counter to China's tactics in the long run.