Fareeha Tahim is currently just 18 years old, but she already has a lot of national and international medals against her name. She was named the national champion in Wushu when she was just fourteen.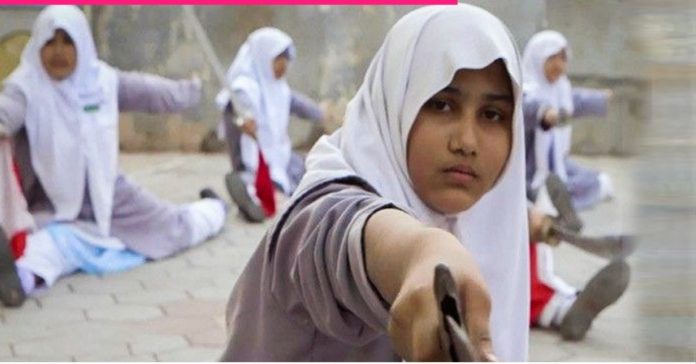 Hailing from the city of Hyderabad, Fareeha had to struggle a lot to reach the heights where she has touched today.
Fareeha comes from a traditional and highly orthodox Muslim family, where girls are often not allowed to pursue sports. But it's not the male members of the family who were hindrance to her rise; it was rather her mother herself. Fareeha's journey was also beautifully captured in Al-Jazeera's documentary series, Witness, in 2016. Fareeha's tryst with Wushu started when her school started the marital art as a self- defense course for girls due to the increasing crime against women in the country. She soon picked up the basics better than anyone else in her school or the state and was named the Telangana state champion in 2016.
#BecauseSheDared | Fareeha Tafim is a well-known name now in the martial arts circles.

Having won both national and international championships, she has defied many odds to make a place for herself in martial arts! pic.twitter.com/3n1lq2QL5M

— The Bridge (@TheBridge_IN) October 12, 2020
After being named the state champion, Fareeha was selected for the National Vovinam Martial Art Championship the same year. Her participation at the National Championships hung by a thread as her mother was unwilling to let her travel all the way to Assam from Hyderabad.
Though the unwillingness was coated as due to safety concerns, the patriarchal mindset was clearly visible as her mother said, "If you show your face you will be called shameless because you will be performing in front of thousands of people". Her brothers too sided with her mother to refrain her from participating in the championships.
During all of these, Fareeha was strongly supported by her father who somehow managed to convince the family to let her travel and participate in the championships. She was also backed by her school and coach, Wahaj.
The efforts of her father bore fruits when Fareeha returned from Assam, being named the National Champion at just 14 years of age in 2016.
Fareeha looks up to the legendary Mary Kom for inspiration and wants to serve in the Indian police force and empower many girls like her. Certainly, there are quite some similarities in both, Fareeha and Mary Kom's story; and the Indian sporting world would surely be hoping to see some similarities in their sporting career as well in near future.
Source: https://thebridge.in/mma/despite-family-opposition-fareeha-tahim-became-wushu-champion/