The National Top Clubs Vovinam Championships began in the southern province of Dong Nai on April 18.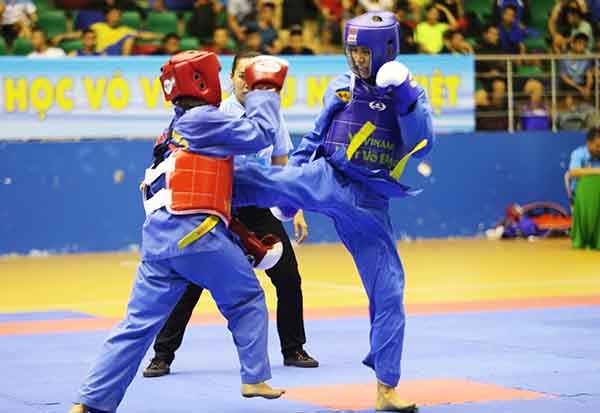 Vovinam martial artists perform at the ongoing National Top Clubs Vovinam Championships. — Photo voh.com.vn

Some 420 coaches and martial artists from 32 teams across the country are participating at the event.
HCM City is being represented by 40 players, the largest in the tournament, which will conclude on April 22.
Participants will compete for 48 sets of medals in combat and performance categories.
The event will be a warm-up for the teams to prepare for the National Sports Games to be held in Hanoi in December.
Vovinam is practised with and without weapons. It is based on a balance of hard and soft motions and actions. The martial art technique includes training of the body and mind and utilises the force and reactions of the opponent. Vovinam uses hand motions, elbows, kicks as well as escape and levering techniques.
Vovinam was founded by late grandmaster Nguyen Loc in Hanoi in 1938. It is popular around the world with more than two million practitioners in nearly 70 countries. — VNS