Triangle Vovinam Organization, Morrisville, USA
Davis Drive 4031, 27560 Morrisville, États-Unis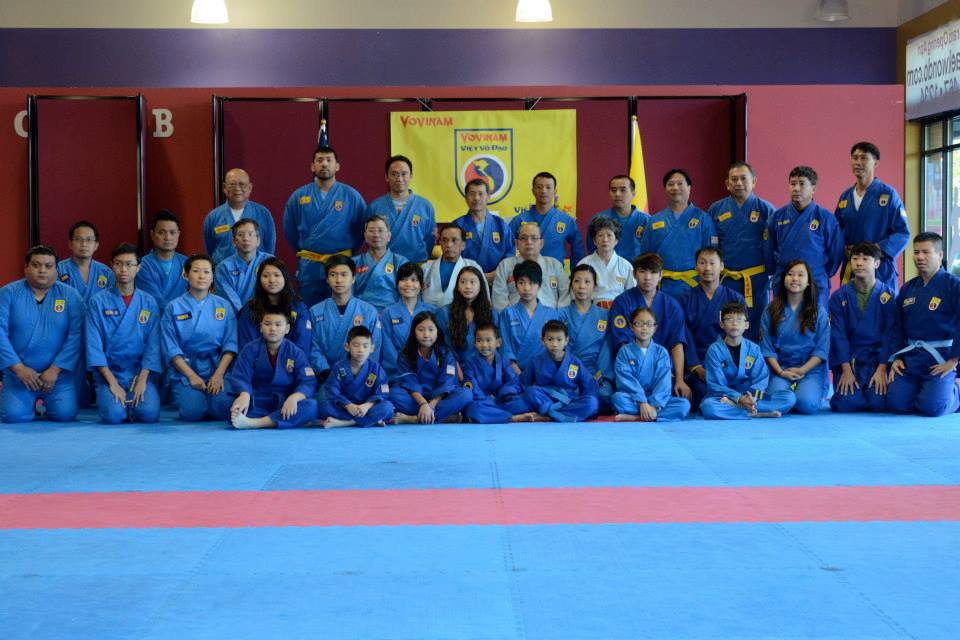 Mission
To promote Vovinam practices and philosophies as a healthy way of life, to engage in character development and empower toward social change in a non-profit setting.
Description
Instructors: Roger Phung Nguyen (Chief Instructor)
Lan Quang Lam (Advisor)
Hien Nguyen
Song Nguyen
Dzung Nguyen
Tam Cao
Michael Tran

Operational officer: Thuan Tran
Marketing officer: Ryan Dat Nguyen
Finance officer: Huy Do
Informations
At Triangle Vovinam, you and your family will find a fun family oriented environment that challenges the mind as well as the body.

- Foster a healthy lifestyle by practicing Vovinam Martial Arts
- Create an environment for leadership development and empowerment
- Create a family atmosphere to introduce Vovinam Martial Arts into community, society, and its people
HISTOIRE
The motto of Vovinam is "a steel hand over a gentle heart" which describes the Vovinam disciple who has a combination of bravery and kindness toward humanity.
Additional Information
Email
Tel

+1 919-335-3512
Submitted by Vovinam World Map