Vovinam Randolph - MA, USA
North Main Street 937, 02368 Randolph, États-Unis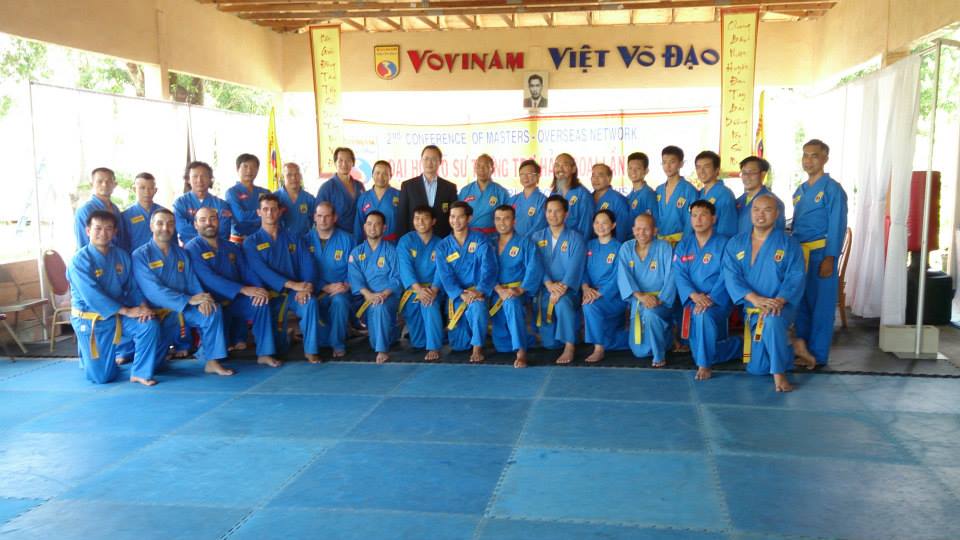 937 North Main Street, Randolph, MA 02368
Class Schedule and Session Hours
Class 1: Tuesday and Thursday 6:00PM to 8:00PM (Ages: 9yrs - up)
Class 2: Friday 6:00pm-7:30PM and Sunday 11:30PM-1:00PM (Ages: 9yrs - up)
About Us
Vovinam Randolph is martial arts center that recently opened in April 2013. We currently have a class of more than 40 participants. At our center, we impart to our students the skills required to defend themselves by teaching them Vovinam, or Vietnamese martial arts. We encourage our students to persevere through their training, and we teach the virtues that a martial artist should have.
Tri Duc Huynh -
Instructor - Master Red Belt Degree
Mr. Huynh joined Vovinam in 1993. He became a Vovinam instructor in 1998.
He was an instructor for Dorchester House and Quang Trung Boston's martial arts center until 2013. With 15 years of experience, Mr. Huynh will bring his talent to build a new martial arts center in Randolph, Massachusetts.
Son Phan -
Instructor

-

Yellow Belt First Degree

Mr. Phan has been training VoViNam since 2010. He received Yellow Belt First Degree on July, 2014. With discipline and enthusiasm, he will help to develop a great Vovinam training center in Randolph.
Khanh Pham -
Yellow Belt Second Degree
Mr. Pham joined Vovinam Martial Arts in 1998. In 2009, he became an instructor and taught at Quang Trung Vovinam Martial Arts center. He has trained with many top Vovinam masters in the New England area. With his passion for teaching, he will bring the best of Vovinam to Randolph's Vovinam program.
Crystal Veth -
Assistant Instructor - Yellow Belt Degree
Crystal Veth has been training in VoViNam since 2008. She became an Assistant Instructor on July, 2013. She is currently an Assistant Instructor for Randolph VoViNam and Quang Trung VoViNam in Boston.
Additional Information
Email

http://vovinamrandolph.com/contact-us.html
Submitted by Vovinam World Map